The Darkhorse Difference – Lead Generating Websites
Of course you can build a website using the many free solutions like Wix, WordPress, Squarespace, etc. Many content management systems (CMS) are quite intuitive and customizable if you just want to get up and running. In fact, we give you our process below so you can try it out yourself if you prefer! As web development is both a creative and technical field, there is no right or wrong method. The real question for you is "how much would a free website really cost me"?
With a free CMS, you may get templates but you still have to create your own content and do some of the back-end SEO work to get your site recognized in search engines. There are many resources available that help you do these more efficiently, including our own blog. We're happy to share our knowledge and information, so you can try your hand at web design and be able to update your site content whenever you like!
A web designer who is experienced in creating custom sites is also a great option if you prefer to have a personalized website. There are many talented web designers (we work with some awesome ones) who can incorporate neat tricks on your website – they create a unique and incredible user experience for your site visitors. The biggest drawback in our view is that custom designers are more attuned to specific project work on a website rather than producing the whole site quickly. So you may be sacrificing a quick start for complex designs. Regardless of your choice, it's absolutely crucial that you have a 1-1 discussion with any web designer you choose. This will help you set clear guidelines so that you get a website that meets your needs.
In fact, Darkhorse delivers the best of both worlds and still manages to tailor our solutions specifically to your business. That's mainly because we've worked across a wide range of industries and business models – and we dedicate our entire consultation to understanding your business and goals. We've researched thousands of websites to see what works best for lead generation, e-commerce or blog sites across various niches.
Let's break down the value that a Darkhorse website provides versus some of the pros and cons of the alternative options. Click through the tabs on the right for a comparison of each option, or…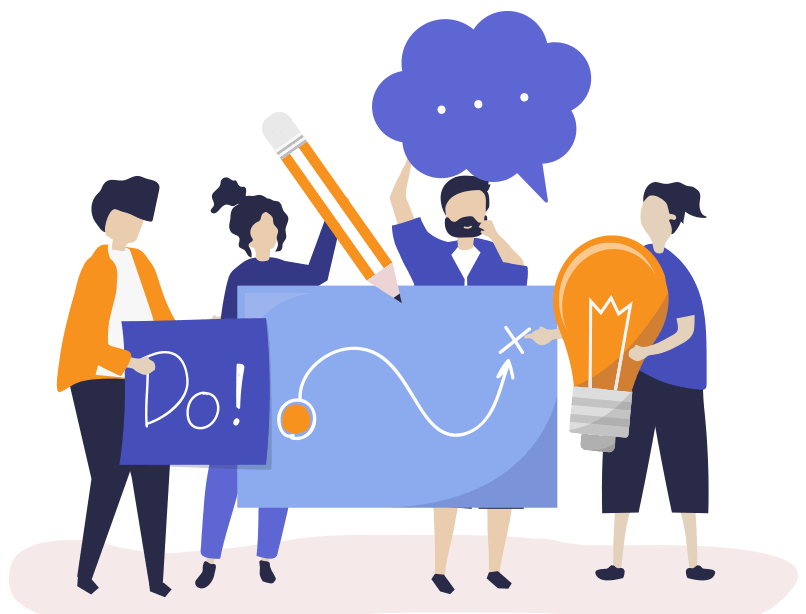 Free Website Builders (CMS)
Custom Web Designers
Darkhorse Websites
Free Website Builders (CMS)
Pros:
No fee for web design
Thousands of free templates available for many industries
Some designs are very easy to plug and play your content
Some platforms are very intuitive and user-friendly (e.g. Wix)
Cons:
Web design takes hours if you don't already know the skills
Lots of potential for website errors and bugs
Standard templates contain several dead pages
You'll spend time deleting or repurposing a lot of content
Needs constant management / updates
Custom Web Designers
Darkhorse Websites