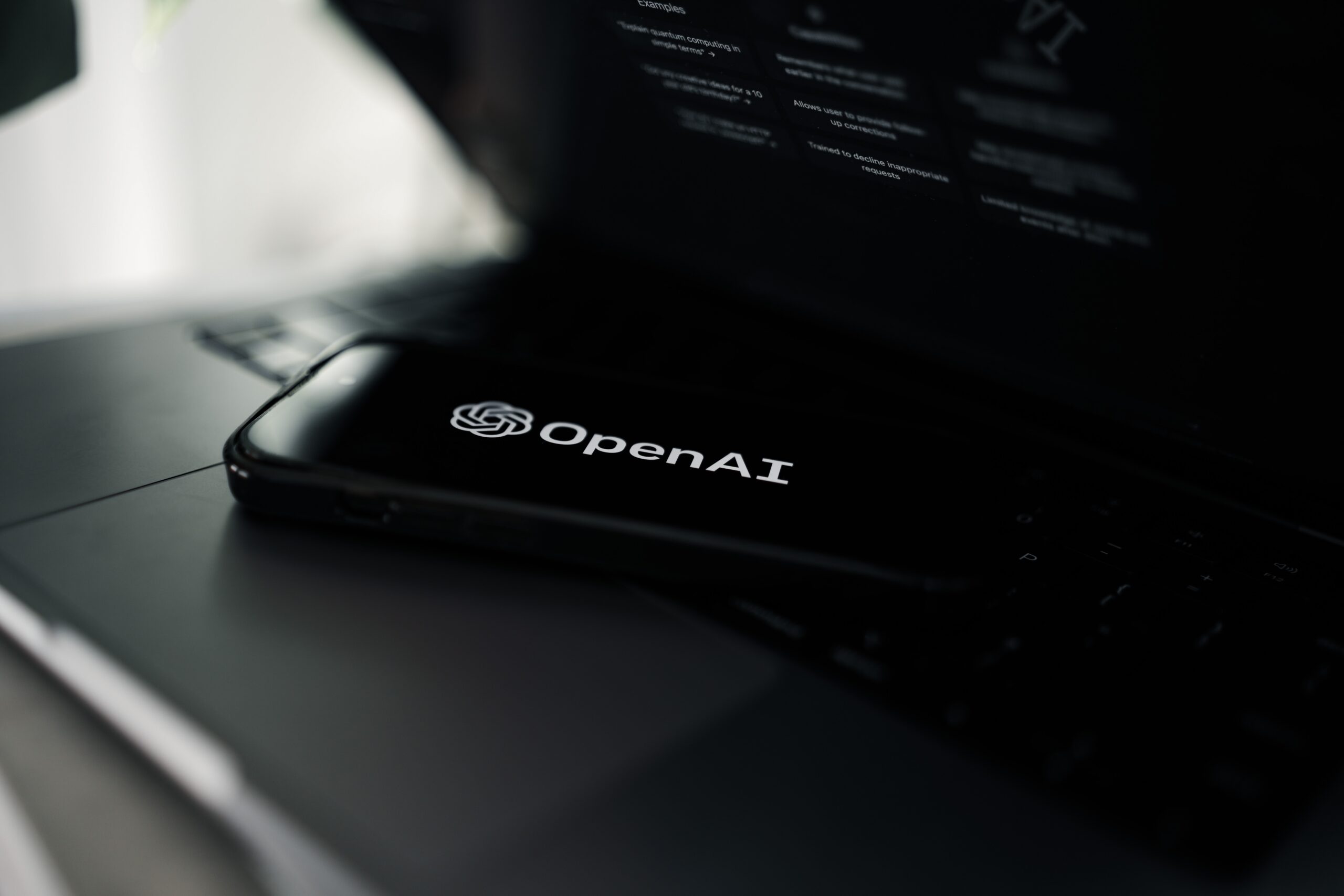 There's no doubt that marketing is one of the top priorities of every business, often EVEN MORE than the products or services that you offer. However, many business owners struggle with this aspect of administration. The incredible thing is that in 2023 you don't have to spend much time and effort on marketing tasks because artificial intelligence software is getting better and better at making these tasks easier for business owners. Several marketing solutions have been out there for years but recently the hype around ChatGPT has hit mass media, making it a global sensation. So we'll teach you a few ways that ChatGPT can help you automate your marketing and sales efforts and help you spend more time doing the things you love.
What is ChatGPT?
OpenAI's chatGPT is a powerful AI-powered language model that can automate many marketing processes for businesses. It's a web-based application (for now) that can be accessed through your browser at chat.openai.com. With its advanced natural language processing capabilities, ChatGPT can streamline and optimize various tasks such as customer service, lead generation, and content creation, saving businesses time and resources while providing a better customer experience.
Presently, ChatGPT has a free version and paid version. We highly encourage you to test the free version to get a basic understanding of how the tool works before upgrading to the paid version. For some of the tasks below, we'll explain how ChatGPT can be used to get much of your simple marketing and customer relations activities automated for you.
What ChatGPT CAN do for your business?
Content creation: ChatGPT can also be used to generate high-quality content for marketing and advertising purposes. For instance, businesses can use the model to create product descriptions, social media posts, and other marketing materials in real-time. ChatGPT can be trained to understand a company's brand voice and style, ensuring that the content generated is consistent with the company's messaging and branding.
Lead generation: ChatGPT can be used to automate lead generation processes by providing personalized, interactive experiences for potential customers. For example, a business can create a chatbot that asks prospective customers about their needs and preferences, and then use that information to recommend products or services that are most relevant to them. This not only saves time for sales teams, but also provides a more personalized experience for customers, increasing the likelihood of a sale.
Customer service: ChatGPT can be integrated into a company's website or messaging platform to provide 24/7 customer service. This can greatly reduce the workload for customer service teams, as ChatGPT can handle a large volume of queries and provide quick and accurate responses. The model can be trained to understand and respond to frequently asked questions, freeing up time for customer service teams to focus on more complex issues.
Advanced analysis: ChatGPT can also be used for tasks such as sentiment analysis, product recommendations, and data analysis. By automating these tasks, businesses can save time and resources, freeing up their teams to focus on more strategic initiatives.
What ChatGPT CANNOT do for your business?
While ChatGPT is a highly advanced AI language model that can automate many marketing processes, it has limitations and is not capable of doing everything for businesses. Here are some things that ChatGPT cannot do:
Make decisions: ChatGPT can provide suggestions and recommendations, but it cannot make decisions on behalf of a business. Final decisions regarding marketing strategies and tactics should be made by a human team, taking into account the unique circumstances of each situation.
Overcome biases: As with any AI model, ChatGPT is only as neutral and objective as the data it is trained on. If the data contains biases, ChatGPT may also reflect those biases in its outputs. Therefore, it's important for businesses to ensure that their training data is diverse and free from biases.
Ensure legal compliance: ChatGPT can assist with tasks such as content creation, but it is the responsibility of businesses to ensure that the content generated by the model complies with all applicable laws and regulations.
Replace human creativity: ChatGPT is a highly advanced tool, but it is not capable of replacing human creativity. While the model can generate high-quality content, businesses should still consider the input and ideas of their human marketing and advertising teams.
Guarantee results: While ChatGPT can automate many marketing processes and provide recommendations, there is no guarantee of specific outcomes or results. The success of any marketing campaign is influenced by many factors, including the target audience, market conditions, and competition, among others.
In conclusion, ChatGPT has the potential to revolutionize the way businesses approach marketing. Its ability to automate various tasks, provide quick and accurate responses, and generate high-quality content can save businesses time and resources while providing a better customer experience. As the technology continues to evolve, it is likely that ChatGPT will play an increasingly important role in marketing and advertising for businesses of all sizes. However, while ChatGPT can automate many marketing processes and provide valuable insights, it is not a magic solution and should be used as part of a comprehensive marketing strategy, with human input and oversight.
The Darkhorse team has spent over 40 years together testing and implementing new technologies from big data analytics to AI automation to NLP chatbots in small and large companies. So before you invest hundreds or thousands of dollars and countless hours trying to figure out how to use new software like ChatGPT, book a free strategy session with us and we can help you identify the most effective ways to integrate AI into your business.