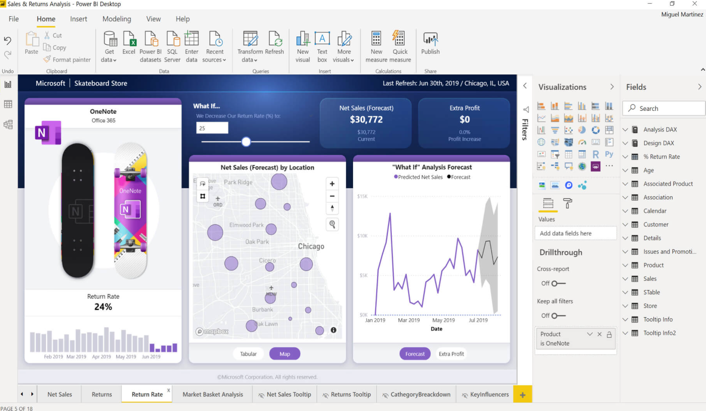 What's Power BI?
Power BI is the market-leading Business Intelligence (BI) solution that is widely used in all industries across the world. Power BI lets you to:
connect your data sources to a scalable platform,
aggregate information from various independent systems and mechanisms,
perform analysis through visualizations and data manipulation,
and ultimately gain deeper insights from your data on a set of robust self-service tools.
Why Power BI?
We in Darkhorse are platform-agnostics, i.e., no feasible solution is out of consideration. However, we do have our favourites, which are based on objective and quantifiable measures. Power BI is the -current- winner in business intelligence track due to the following reasons:
Large, Growing User Base
Power BI is currently being used by many, many, MANY people. New industries are being introduced to the concept of BI, new companies are deciding to adopt Power BI as their main business intelligence solution and large companies are migrating into the Power Platform.
What is the advantage of having a large and growing user base? A large user base means a lot of people are already using it to solve actual business problems. They face challenges, they post about them. They achieve wins and share their achievements. They come up with ideas and let the community know about them. It is always great to find people who have already worked and made progress on a problem you are trying to solve, which accelerates you and lets you to focus on success than road blocks. Power BI's large community makes this possible.
A growing user base, on the other hand, forces the vendor to scale and expand the product by adding improvements, enhancing features and providing constant updates to keep users of a successful platform happy.
Also, large and growing communities make available many off-the-shelf components (entire reports, dashboard designs, functions/codes and visualizations) that you can utilize and integrate on your own work.
Consistent and Convincing Gartner Magic Quadrant Performance
Gartner Magic Quadrant is a multi-dimensional comparison of solutions in various fields that is released annually by Gartner research. They argue that they do not endorse, advise or promote any vendors. They are mostly trusted and well respected in the community, so, their annual results are often decisive in ranking of business solutions.
Here is how Power BI has performed in the most recent Gartner Magic Quadrant for business intelligence tools. It should be noted that Power BI has also been the winner in this category for the last few years consecutively.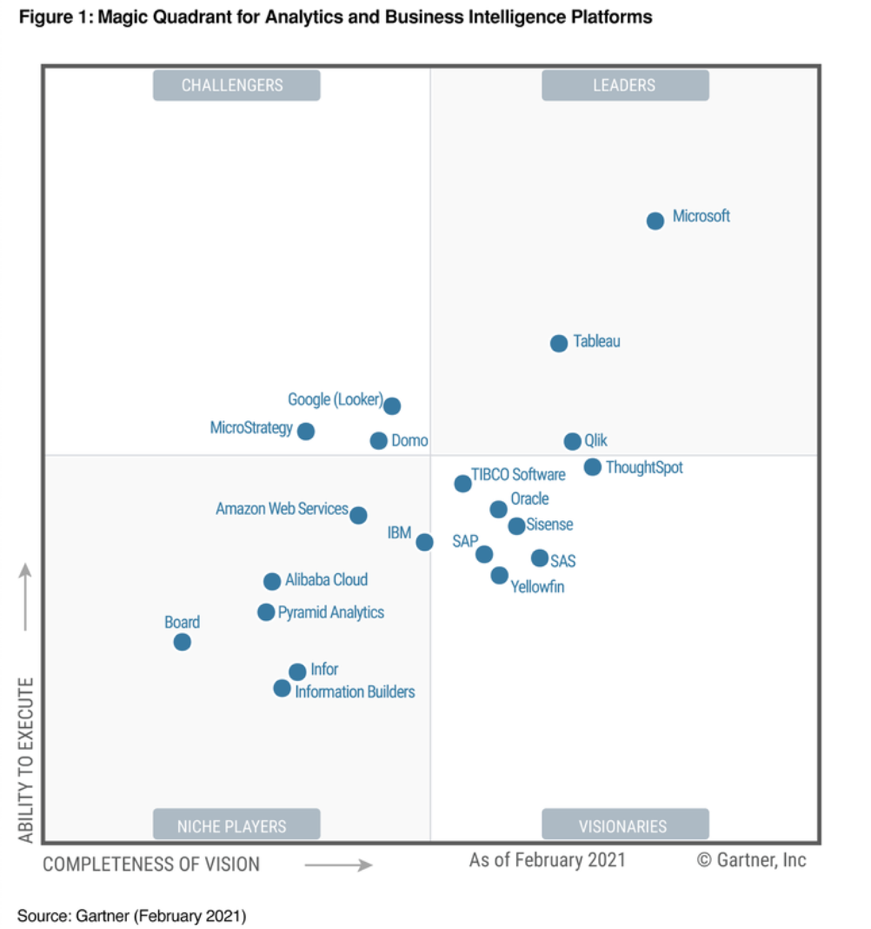 Integration Capabilities
It is powered (pun intended) by Microsoft. Microsoft also owns Excel, which is arguably the most basic and versatile solution for the base of reporting and analysis for every scale of organization. Power BI stands and rises on MS Excel, and is often being referred as "Excel on steroids".
A few advantages of being so are:
Excel users find it extremely easy to switch to Power BI as compared to, say, Tableau.
Consequently, for regular users it is the platform that requires the least amount of a shift in mental modeling.
Apart from having a familiar interface, it is also very easy to import Excel files as data sources and view them as spreadsheets within Power BI.
Being a part of the greater MS Power Platform, it is quite easy to integrate it with other MS products, if desired.
Strong, Reactive Vendor Support
Microsoft Power BI team releases a new version every month. The version upgrade typically consists of:
New visualization types and visual components
New formulas, calculations, data manipulation features
Improvements to underlying data languages (DAX and M)
Bug fixes and UI/UX enhancements
Our team has attended Microsoft's Global Power Platform conferences. We talked to engineers building and maintaining Power BI face to face. We asked questions, requested features and learned about their implementation roadmap. The Power BI team is quite flexible and responsive, which gives us confidence about relying on this platform for complex solutions.
Products
Power BI has various products such as;
Power BI Desktop,
Power BI Mobile,
Power BI Pro,
Power BI Premium
Power BI Embedded and such.
Depending on the sophistication of the solutions as well as the size of the organization, the cost can be somewhere between $0 to $5000 a month. Let's look at some options.
Power BI Desktop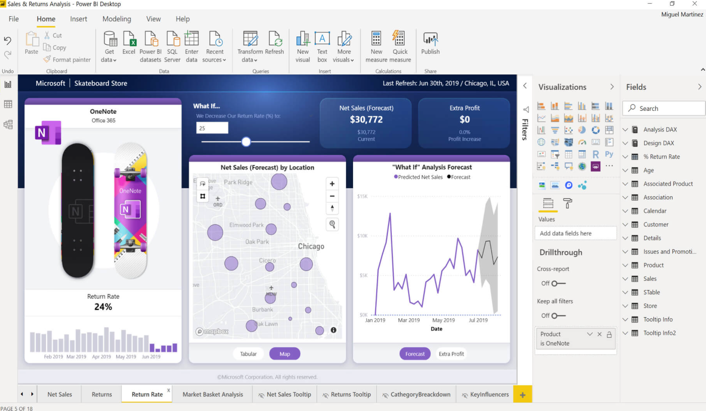 Power BI Desktop is your development playground. This is where the data is integrated, models are built, codes are written and dashboards of visualizations are being created.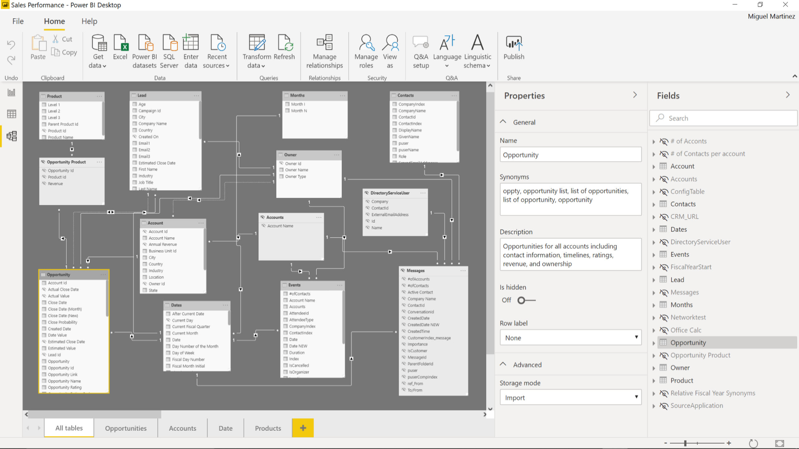 In Microsoft's price modeling, Power BI Desktop can be downloaded and used for free. The advantage is that you can work freely and develop your desired BI reports using this free version. The biggest challenge, though, is to share the end product with colleagues on this free version.
Power BI Pro / Power BI Premium
After the BI reports are created, for:
circulating them in your organization,
placing them available online for being reach out from tablets and mobile devices,
for setting up alerts/triggers/scheduled jobs et cetera,
you need to use the cloud-based service of Power BI.
There are many details to consider when it comes to picking the right fit, but here is a pricing and feature chart for you to have a basic understanding, which is obtained directly from Microsoft's website.
What we suggest
You are special! We are aware that every organization has unique needs and characteristic business criteria to consider when it comes to considering technical solutions.
According to our past experience, the organizations that are just entering into the BI concept start with the usage of Power BI Desktop version for a test drive. For those, we can build proof-of-concept (PoC) reports and provide it to evaluate their business impact. For those who are already somewhat introduced to BI at work and have less than 250-500 users across the organization, Power BI Pro is usually sufficient unless there are specific business cases where major data flow rates are required. For very large organizations, we are experienced to set up Power BI Premium and enable cutting edge features such as artificial intelligence (AI), machine learning (ML), image recognition, text analysis and advanced automation.
Reach out to us now at: [email protected] and we will set up a free consultation to find out what is the best business intelligence solution for your business.